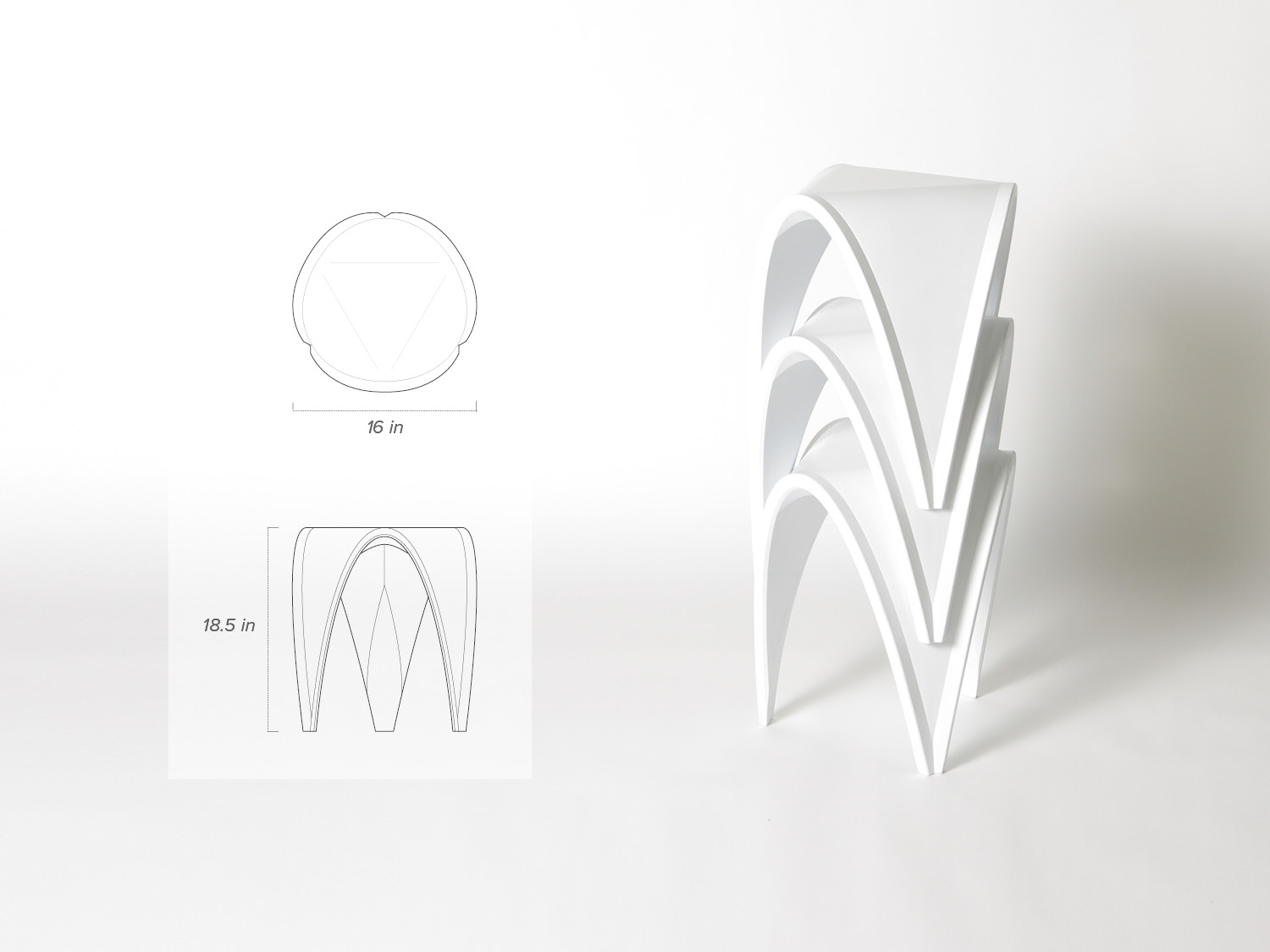 Inspiration
This lightweight plastic stool is named after the catenary arches found in Gothic cathedrals that inspired its form.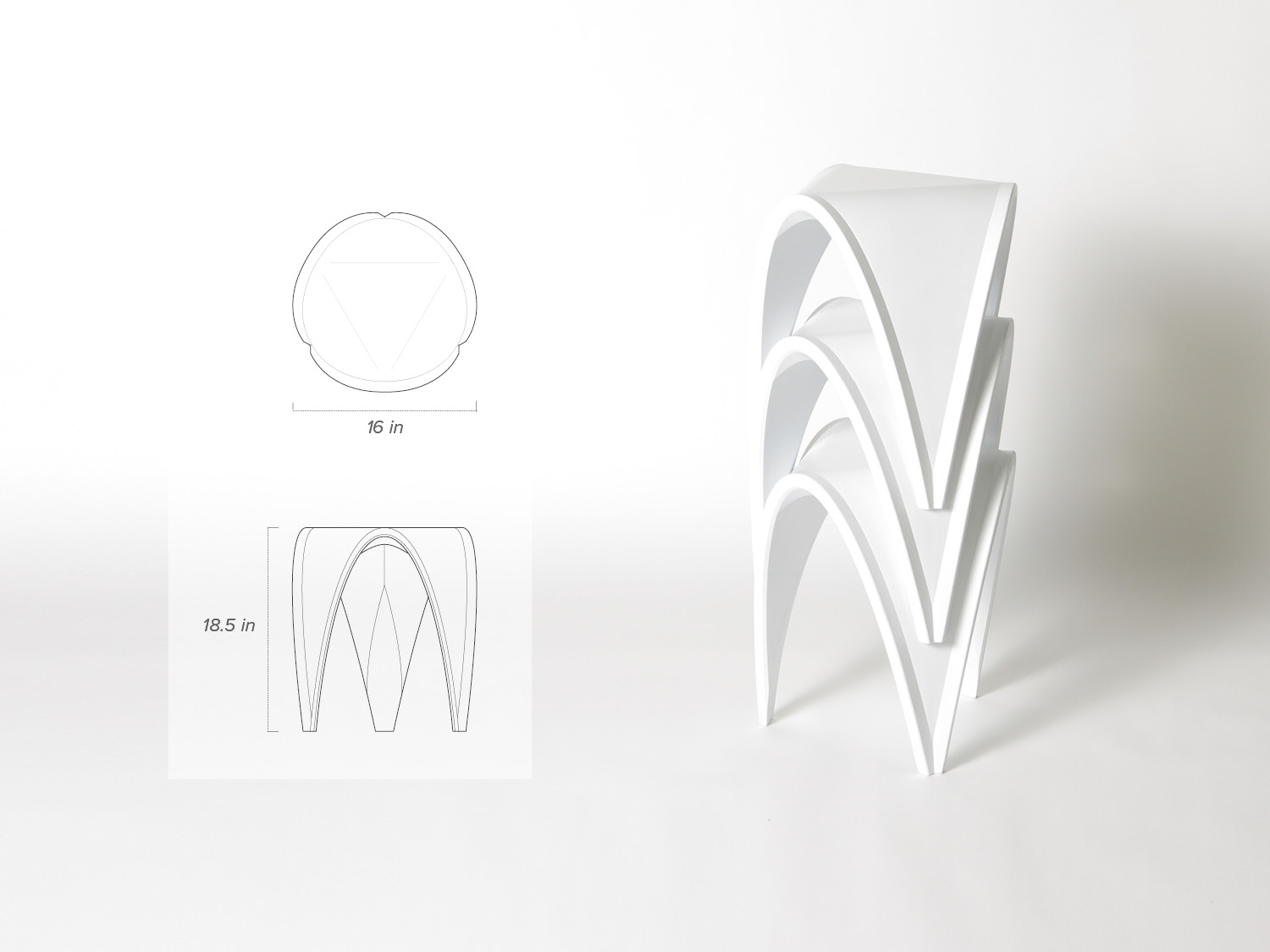 Utility
Perfect for a compact apartment, the Catenary Stool stacks and is easy to move, and can double as an end table in a pinch.
Design for Manufacturing
This stool is designed with plastic molding in mind. The piece is drafted and has no undercuts, allowing it to be mass-produced in a straight-pull mold. The proposed manufacturing methods for this piece are rotation molding out of polyethylene or gas assist injection molding out of polypropylene. A hollow cavity reduces both the weight and material used without sacrificing structure.